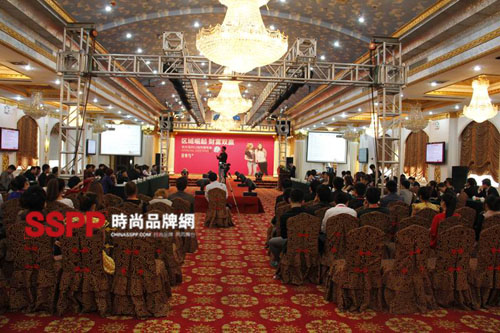 Annual Meeting of Huamu Ma Women's Partners Held in Quanzhou
"Regional Rise" Creates Rich Patterns Concerned By April 10, 2012, the "Tianjin Rising Wealth Win-win" cooperation partner annual meeting of Huamu Ma was held in Quanzhou Jinwei Holiday Hotel. The annual conference was organized around the company's corporate culture, summer new product launches, and corporate strategies. It aims to publish the company's 2012 corporate strategy, and plans the company's development focus from products, markets, and retail sales. All the franchisees, agents, suppliers and all employees of the company have witnessed this highly significant event.

As always, this year's Women's Jacket Experts presented the Trojan brand culture and brand image in various forms and perspectives. The Trojans focused on women's jackets and devoted themselves to creating "China Women's Outerwear Experts." Eighteen years ago, this is not only a deeply appealing brand appeal, but also an image of consumers' unanimously recognized word of mouth. Highlights!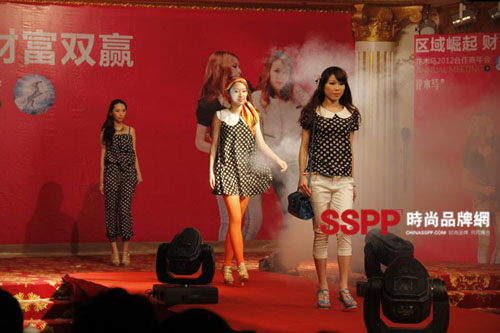 Annual Meeting of Huamu Ma Women's Partners Held in Quanzhou
Promoter of Chinese fast fashion women's clothing began in 1995, has always insisted on the trend of women's fashion trends, with a keen sense of market positioning "SPA" (own brand clothing specialty retailers) fast fashion women's retail supply platform. Adhering to the fast-fashionable concept of "more money, less volume, and cheaper prices", it caters to newer and faster market demands and seizes a higher market share. Adhere to the "customer must make money and grow", to determine the franchise philosophy mainly to join the agency, the headquarters directly under the jurisdiction of the franchise, to avoid weaknesses in terminal management, market failure and other defects.

"Regional Rise" Creates Rich Models The Trojans rely on brand integration, learn from the direct experience, and propose a market strategy for regional rise. We will vigorously expand the areas in the central and western regions, presenting the trend of embarrassment at all single points and radiating the entire region. In the next 10 years, the total number of direct-joined stores will exceed 2,500, and it will fully capture the mainland market. In 2012, as the leading force of China's fast fashion women's wear, Hua Muma subdivides the national market, focuses on expanding the central region, and shares with the more powerful and insightful business elites the win-win opportunities brought about by this great change.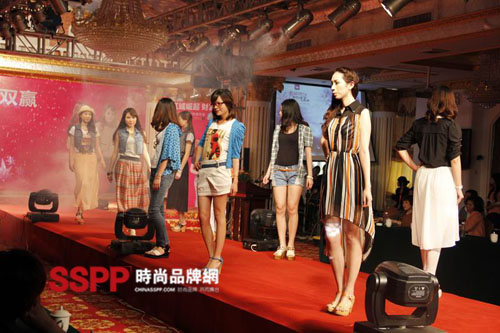 Annual Meeting of Huamu Ma Women's Partners Held in Quanzhou
The highlight of this year's conference was the summer launch event of the Trojans. Three models of products were displayed in the model catwalk show, including urban fashion, classic simplicity and street fashion. With the beautiful lighting and sound effects, vivid new summer products were presented. Strong and attractive. In addition, invited senior instructors of China Trojans, a strategic partner of the Trojans, to open a "single store and profit-making model for many stores" course, focusing on sharing terminal profit strategies.

In 2012, the annual meeting of the Trojan horse partners was of great significance. It demonstrated all aspects of corporate development and corporate culture in an all-round way and displayed a passionate and energetic team of Trojan horses. With new opportunities and starting points, HuaMuMa is relying on the "Regional Rise" to create a wealth-creating model and achieve win-win with wealthy partners, agents, suppliers and other partners.
If you work potential risk fire environmental, you`ll know just how important FR Suits,FR Jackets,Fr Shirts,Fr Pants is to help you fulfil your job role effectively and remain safe while you are doing it. The FR Pants are made from domestic fine chlorine fiber or Protex fiber, adding certain proportion of other flame retardant fiber, conductive fiber and long-staple cotton.The mens FR pants with side pockets are soft and elastic, fluffy and hairy, good in keeping warm and flame-retardant affect.FR pants fabric has permanent flame retardant, breathable moisture, moisture absorption and perspiration, feel soft and comfortable, FR pants with six side pockets are convenient for workers,which can put variety of tools and easy to hold tools. FR pants has many advantages such as abrasion resistance and good strength.FR pants has excellent flame-retardant,hand feel softness and no harmful substances.High tenacity,durable to use.Outstanding resistance to chemicals and solvents and are non-allergic.
FR Pants
Fr Pants,Safety Pants,Fr Work Pants,Fireproof Pants
Xinxiang Xinke Protective Technology Co, Ltd. , http://www.coverallsuit.com