In the 2012 Christmas approaching, warm congratulations Kang Luni Shenzhen Big Wave fashion underwear to join the shop November 21 grand opening! Shenzhen Dalang underwear franchise opened further for the Shenzhen area of ​​the crowd to provide the opportunity to recognize the brand Camden underwear, so that more people can understand and buy Kang Lui Ni underwear products, and truly experience the "health, fashion, personality" Brand underwear.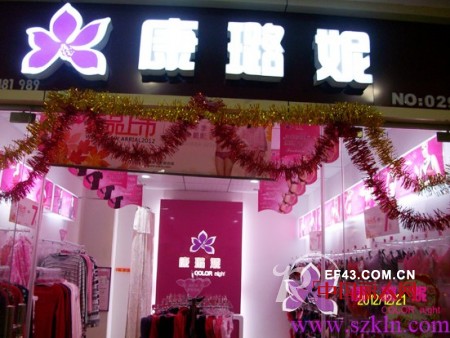 (Kang Lanyi Shenzhen Big Wave underwear franchise stores store)
Kang Lui Niu Lang wave underwear store design exquisite, in order to allow consumers to feel the "Christmas" joyful holiday atmosphere in the shop window layout of the beautiful Christmas tree, Santa Claus and a variety of beautiful patterns, as well as colorful flash accessories such as cute . Light pink interior decoration theme is particularly warm and romantic, with a series of lingerie products, coupled with a professionally trained clerk, every detail can make the visit to CUCLI underwear shop customers to experience the culture of CAMPBELLI underwear brand The essence.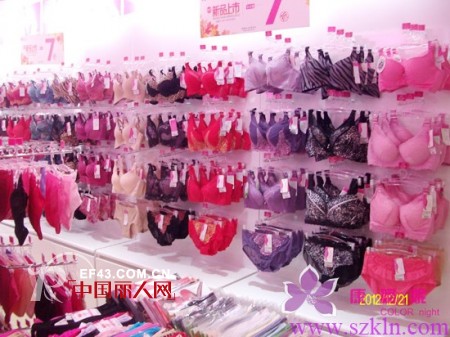 (Kang Lanyi Shenzhen Dalang underwear store bra display)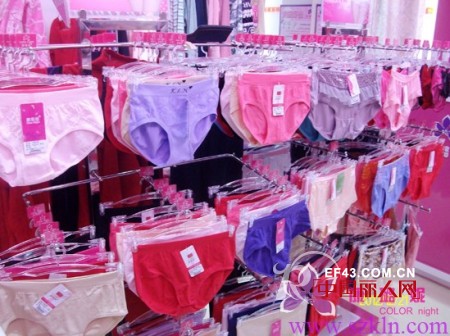 (Kang Lu Ni Shenzhen wave underwear franchise stores underwear display)
With the constant deepening understanding and discussion of human underwear culture, it is no longer an ordinary clothing, more understanding is "fashion dress." Kang Lanyi underwear is not simply the production of underwear, more attention is the underwear personality, unique design concepts and cutting-edge women's fashion aesthetic experience of health.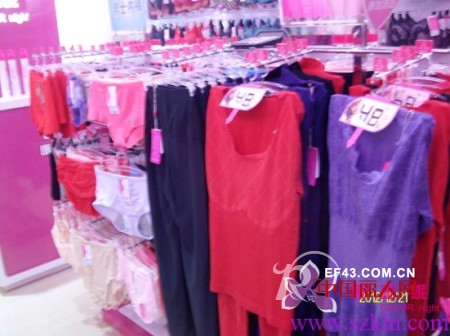 (Kang Lui Shenzhen underwear big underwear thermal underwear display map)
Shenzhen "Kang Lui" underwear has always been independent design, and invited well-known domestic brand planning company to participate in planning and practical guidance throughout the integration of the essence of Western culture, combined with the overall characteristics of the East Asian women's clothing and aesthetic characteristics of each needle per line Are carefully selected, Seiko production, every Kang Lanyi underwear, regardless of quality, style, and into the concept of health will make every person wearing it deeply appreciate its "perfect."
Kang Lui Ni underwear brand for the country to join, welcome to visit the company, Kang Lui wish you an early success joined underwear brand entrepreneurship projects, enjoy the wealth of life!
Join Kang Lu Ni, opened spree, please call the hotline:! Kang Lu Ni brand underwear to join the network: http://
The industry leader in custom Metal dog tag pricing, quality, and selection. We can make any Dog Tags in any quantity in a variety of styles, materials and colors. They are great for identification and used as school participation medals, business promotional products, church fundraisers and camp prizes. We do not charge front side setup fees for our Custom Dog Tags, and like all of our promotional products, we offer FREE artwork proofs and FREE changes! Request a free quote or order your custom dog tags online!
Metal Dog Tag,Dog Tags For Pets,Custom Dog Tags,Dog Tags
Shenzhen MingFengXing Art & Craft Products CO., LTD. , https://www.mf-gift.com