A pair of angel wings, symbolizing God's Eden daring angel angel, Omega Mexico to learn the European fashion elements, uphold the classic and modern design essence, with its unique understanding of "fashion", while maintaining Traditional and classic based on the integration of keen fashion elements, kwinswell Omega Mexico presents a classic atmosphere with a new look of the brand. Clever use of color with the natural and tailored to show the fashion, the trend of the trait. Omega is committed to bringing the best of Eastern and Western cultures to the culture of apparel, with a keen eye for fashion that blends tradition and modern art perfectly. The "childish in the distribution of youthful charm, elegant atmosphere contains a unique fashion culture." Omemei "(fashion children's clothing) is the Dongguan Fruit Garments Co., Ltd. under the brand, where your every dream, can become Shining light Welcome to join the fruit business, open up a new bright life!
Diapers Spandex

On basis of ensuring the resilience of spandex yarn, Aoshen R&D team improves Diapers Series products` softness by technical innovation and increase its creep resistance property after repeated optimization experiments. Endow spandex property of anti-microbial by adding specific auxiliary materials, all of these make the final products more comfortable, healthy and environmental-friendly. Aoshen Diapers Spandex mainly used for baby/adult diapers, baby/adult pull-ups, non-woven fabrics and medical bandages.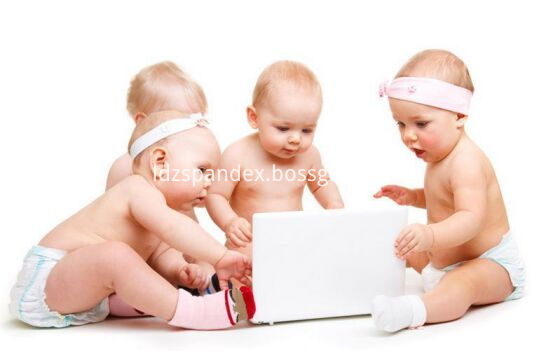 [Technical Superiority]
1. With large tensile elasticity and weak resilience, our diapers series spandex feels comfortable and has no feeling of tight;
2. Products have better shape, and uniform tension;
3. Since the solvent residual rate is low, this series of spandex is environmental-friendly, nontoxic, healthful and hygienic and has passed international certification of Oeko-Tex Standard 100 and REACH;
4. White, blue, pink yarn can be customized;
5. Specification range is from 490 Den to 840Den, roll weight range is between 1.5kg and 4.5 kg, which can be adjusted according to clients demands.
[Specifications]
490Den
560Den
620Den
720Den
840Den
[Application]
Baby / Adult Diapers
Baby / Adult Pull-ups
Non-woven Fabrics
Medical Bandages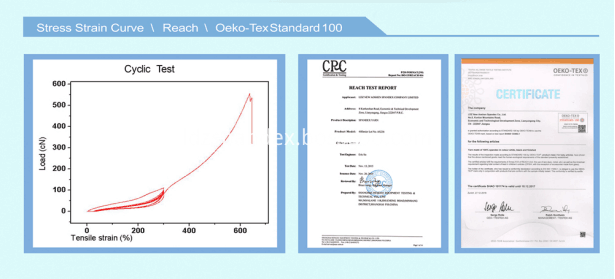 If you have any questions, please contact with us directly. We can provide free samples. Sincerely looking forwards to our cooperation in the future.
Diapers Spandex
Diapers Spandex,620 Den Spandex Yarn,Diapers Hygienic Material,Coarse Spandex For Diaper
LDZ New Aoshen Spandex Co.,Ltd. , http://www.ldzspandex.com